A love letter from Madrid to Manhattanville, for you.
Authentic Spanish tapas in a vibrant, modern setting. The new addition to West Harlem, run by chef Franklin Becker, who has placed Chef Chris Strelnick in charge of Oliva cuisine, has made preparing wholesome and healthy food focal points in his life. Franklin has learned to use simple ingredients to create dazzling dishes that are healthy and flavorful. His time in Spain inspired him to do a modern tapas restaurant, the menu stays true to tradition even though you can also see his creativity at work in every dish. Includes dishes with cured meats, queso, croquettes, paella and more.
How to participate
OUR SPECIAL DISH
SALCHICHA DE AJO, LENTILS WITH CINCO JOTAS IBÉRICO HAM
A simple plate, pure and respectful of tradition combined with the Excellence that brings the Cinco Jotas Ibérico ham.
Download the recipe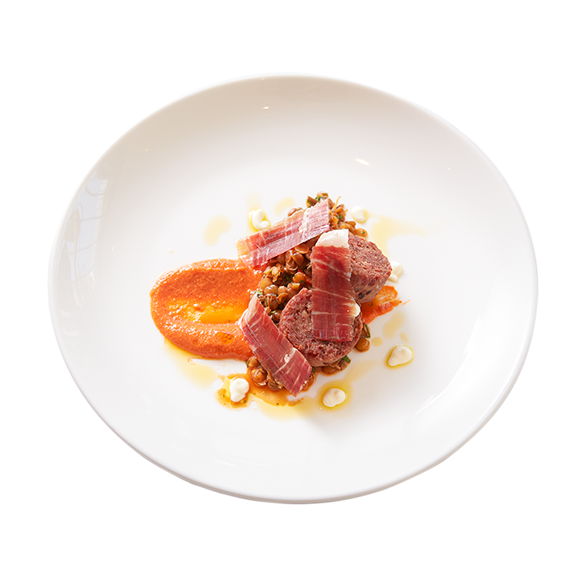 GALLERY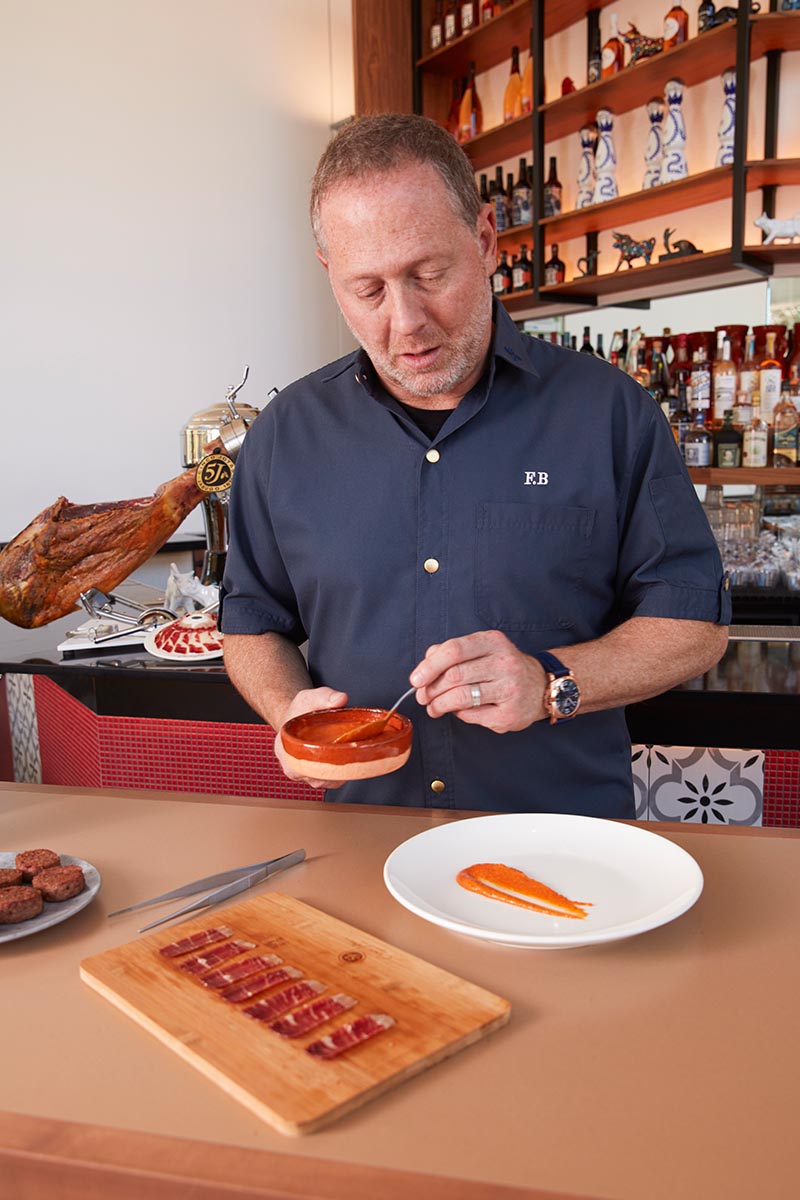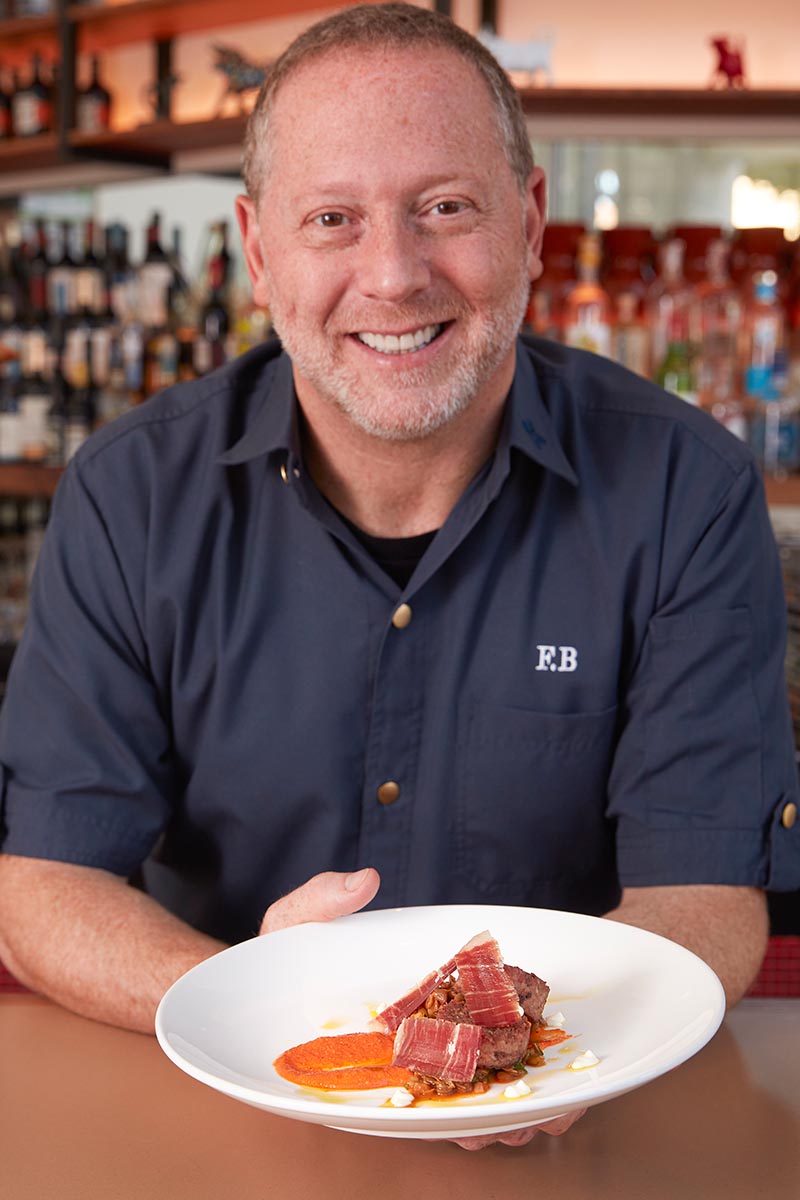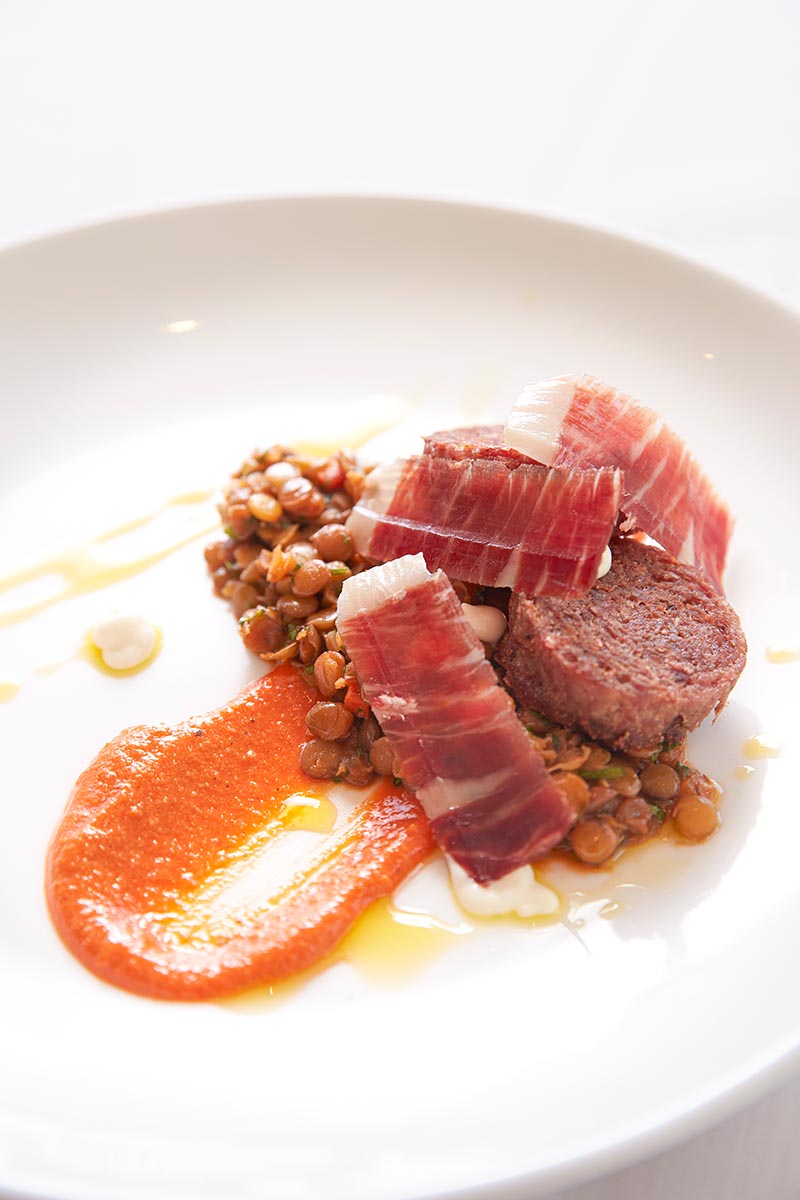 How you can participate
Want to try the dish and a chance to win the trip to Jabugo, Spain?
Order the special Cinco Jotas dish at Daniel
Post a photo or video of your dish on your Instagram profile with the hashtag #gastrotourcincojotas
Prizes
Win a luxury trip to Jabugo, Spain
Jabugo, a village with 3,000 inhabitants located in south-west Spain, symbolize tradition, nature, and history of Cinco Jotas.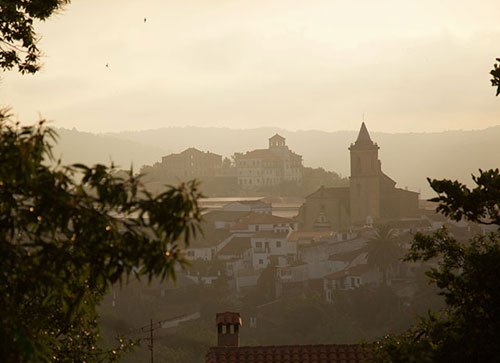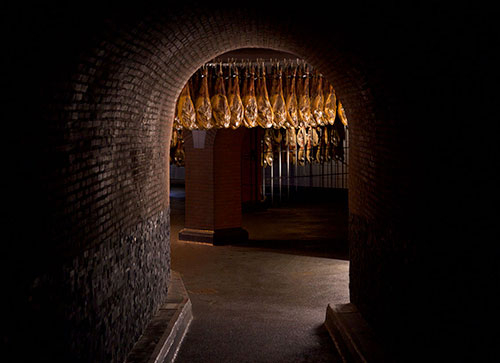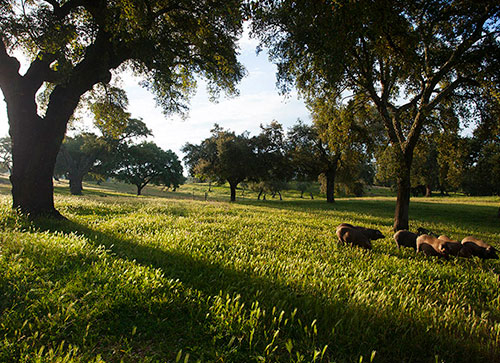 Discover the birthplace of the most exclusive acorn-fed 100% ibérico ham in the world. Visit Cinco Jotas centuries-old curing cellars in Jabugo, meet the artisans and enjoy the fine art of ham carving and a tasting of Cinco Jotas ham.