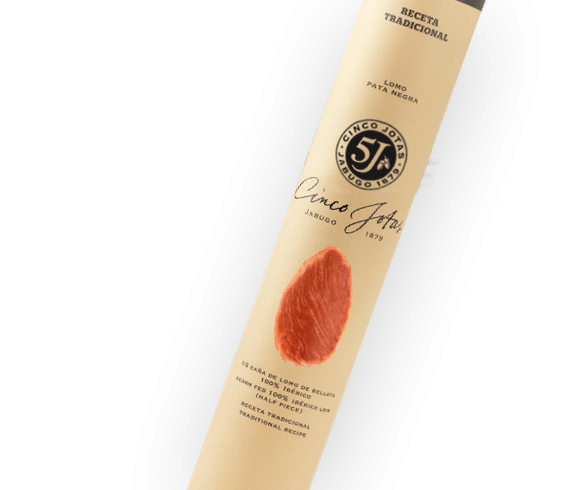 LOIN
Enjoy the Rolls Royce of the ibérico culinary experience, with acorn-fed 100% ibérico cured loin.
---
Acorn-fed loin, carefully selected from the lower back of the animal, is considered by many to be the most appreciated cut amongst epicureans with exquisite taste. Unlike chorizo or salami, loin is cured as one long piece, rather than being chopped up and sliced. Because it's made from just one cut of meat, there are no mysterious ingredients.
The curing masters at Cinco Jotas take a whole acorn-fed ibérico pork loin and season it with paprika, garlic, oregano, and salt. This makes it the most treasured cured meats in Spanish cuisine, with fine marbling of sweet, nutty acorn fat. The form and size of caña de lomo makes it easy to cut, simple to store, and pleasurable to enjoy. The Spanish call it lomo. We call is cured pork loin – or "supremely delicious" for short.