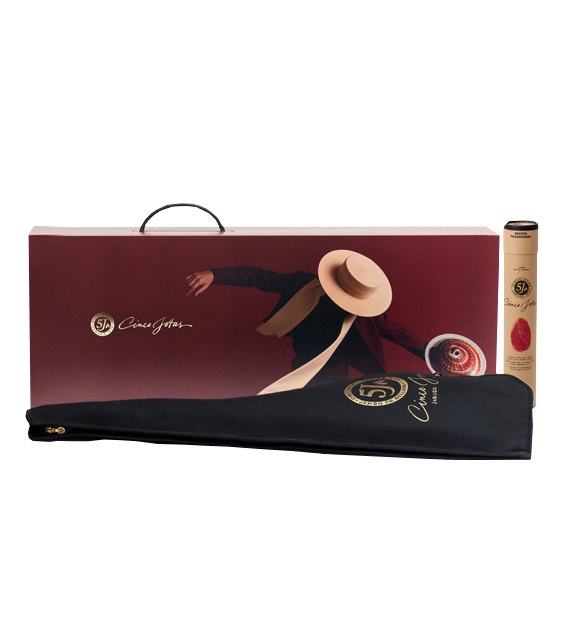 GIFT COLLECTION
Look no further to find that perfect sophisticated gift for the person on your gift list who is impossible to buy for. A selection of assorted tasteful products that are impossibly sublime.
---
Searching for the right gift for a discerning epicurean? Look no further, Cinco Jotas has got you covered. Like Beluga caviar or Kobe beef, jamón ibérico is the ultimate of its kind, appreciated around the world in the most elite, gourmet food-loving circles.
Give the gift of authentic Iberian flavor with these carefully-created gift sets, each with a selection of the best ibérico delicacies in the world. This year, Cinco Jotas has created a collection with the Spanish fashion designer Oteyza to pay tribute to the Cinco Jotas Masters that participate in the creation of each Cinco Jotas ham piece.
Regular Price: $ 49.00

Special Price $ 31.85