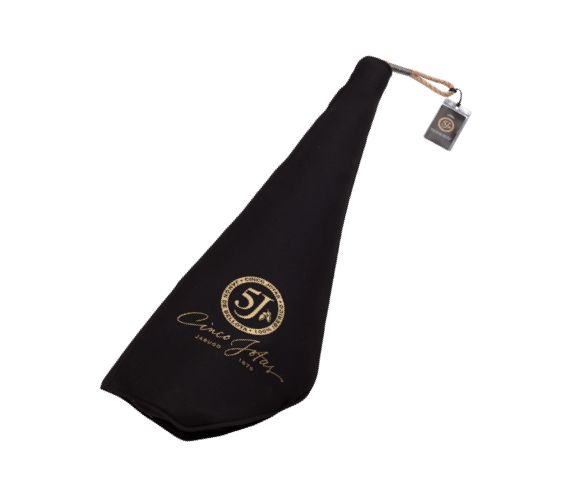 BONE-IN HAM
The most authentic way to enjoy Cinco Jotas ibérico ham
---
Cinco Jotas acorn-fed 100% ibérico ham is considered by many to be the most exclusive gourmet ham in the world.
We offer two types of bone-in ham: the front leg, also called "shoulder ham" or paleta in Spanish, and the traditional back leg, referred to in Spanish simply as jamón .
The Spanish Iberian jamón is the larger piece which tends to be quite moist, thick, soft in the middle and exceptionally aromatic. The anatomy of this piece generally allows for easier carving and larger slices. While both are sublime and delicious, the front leg cut is a smaller piece, riddled with a healthy inter/ intramuscular fat and adorned with an intense flavor. While the same quality as the back leg jamón, the price for this piece tends to be slightly less, so it's excellent value for the money.