Innovative and humbling cuisine.
Nai, meaning Mother in Gallego––is an innovative and convivial Spanish tapas restaurant by Chef Ruben Rodriguez. Originating from Galicia, Spain, Rodriguez has honed Nai's boldly-flavored culinary creations from his Mother, Ana Maria Gonzalez Arias. Nai has matured into a dynamic platform where its cuisine and culture is the base for its restaurants and products for the world to experience. 
How to participate
OUR SPECIAL DISH
CARABINERO, WHITE MISO ESCABECHE WITH CINCO JOTAS IBÉRICO HAM
A dish with a balanced flavor of carabinero white miso escabeche on a corn bread which is completed and emphasized by Cinco Jotas Ibérico ham
Download the recipe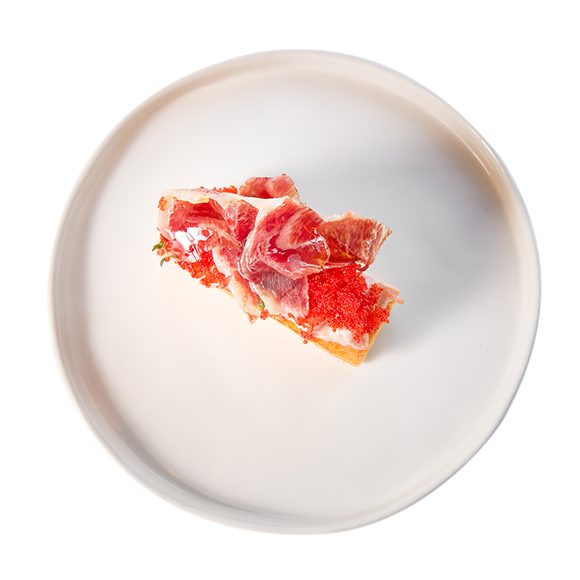 GALLERY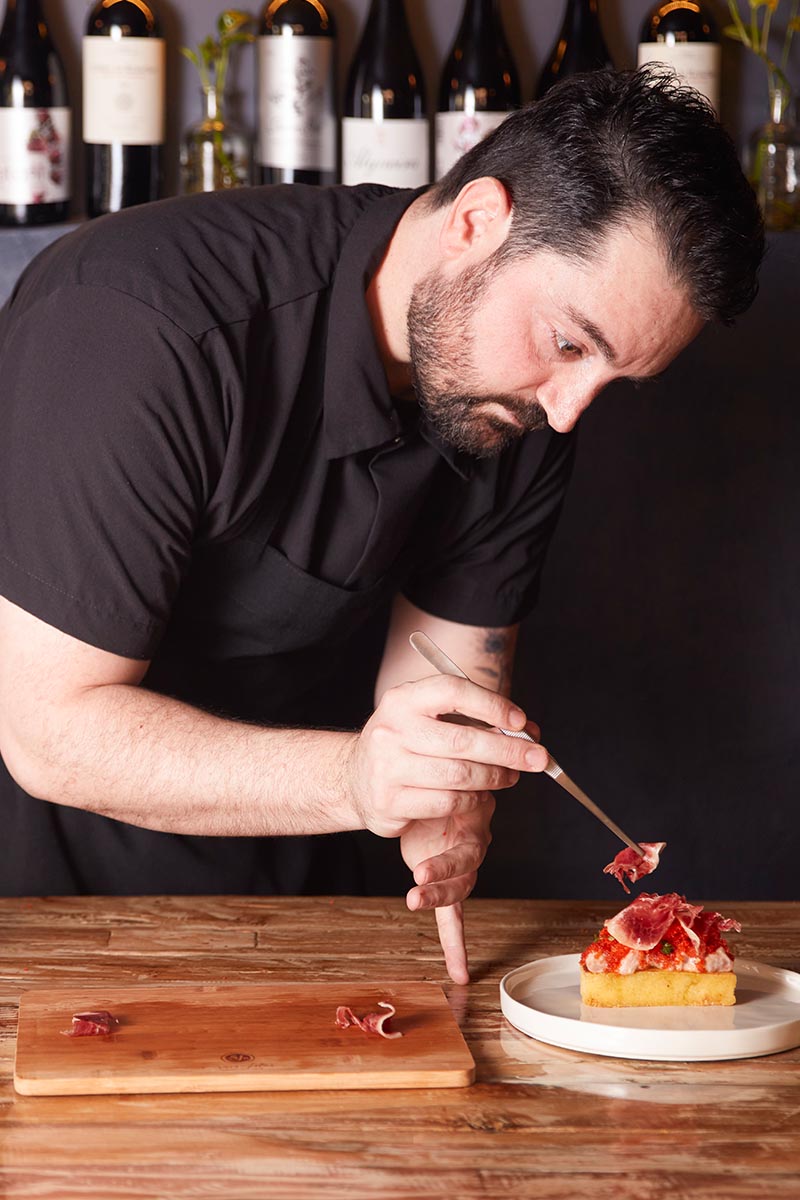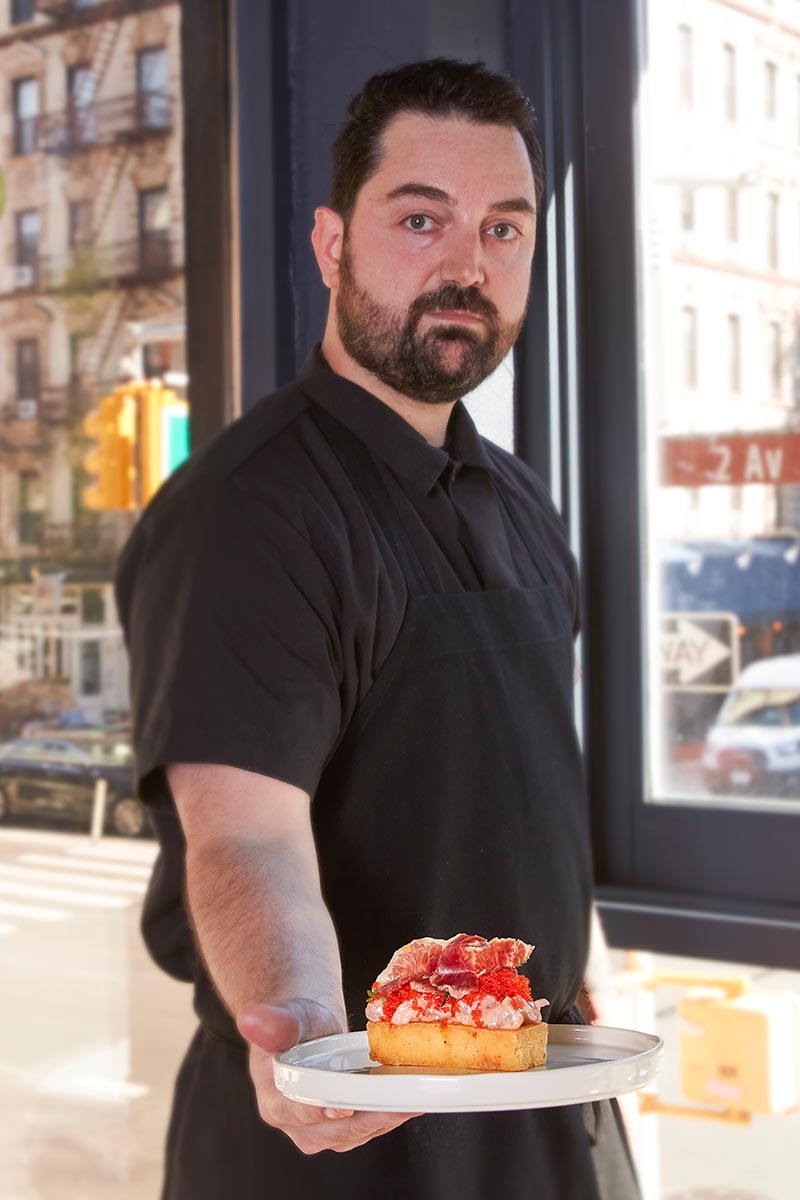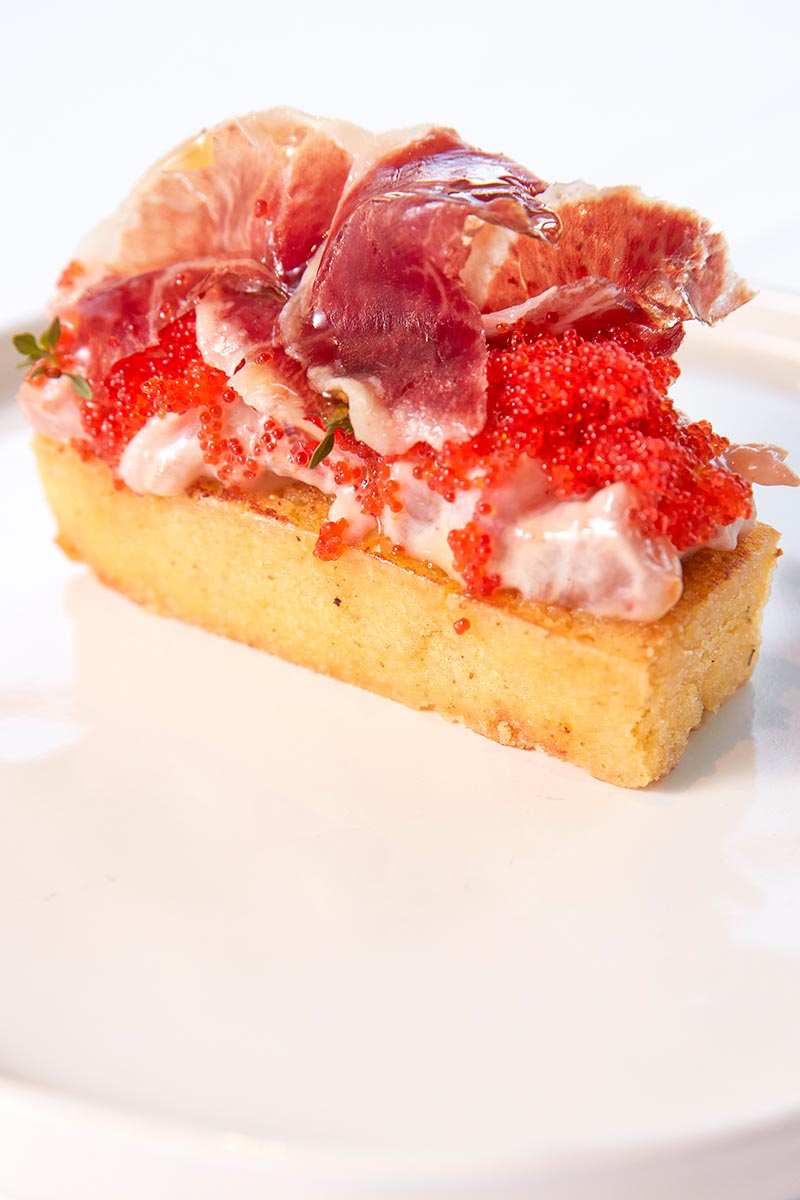 How you can participate
Want to try the dish and a chance to win the trip to Jabugo, Spain?
Order the special Cinco Jotas dish at Daniel
Post a photo or video of your dish on your Instagram profile with the hashtag #gastrotourcincojotas
Prizes
Win a luxury trip to Jabugo, Spain
Jabugo, a village with 3,000 inhabitants located in south-west Spain, symbolize tradition, nature, and history of Cinco Jotas.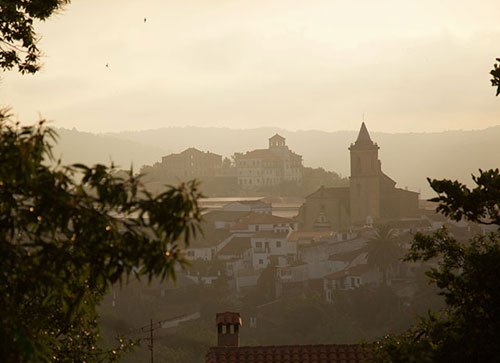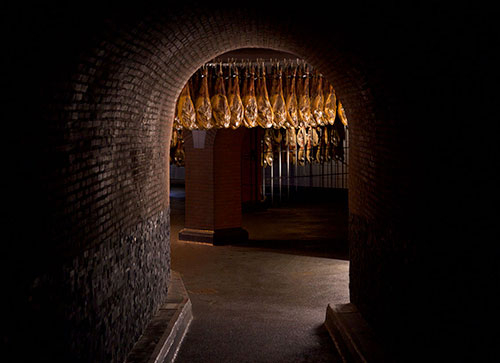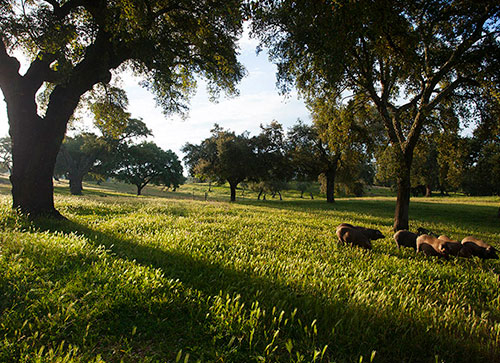 Discover the birthplace of the most exclusive acorn-fed 100% ibérico ham in the world. Visit Cinco Jotas centuries-old curing cellars in Jabugo, meet the artisans and enjoy the fine art of ham carving and a tasting of Cinco Jotas ham.