A Veritable Love Letter to Spain
Inspired by typical Spanish markets, renowned chef José Andrés created Little Spain for people to socialize with family and friends, have business lunches with colleagues, or get a quick meal on the go, all in one space. With chef Nicolás López as their culinary director, Little Spain is the place to go if you want an authentic Spanish meal. The market was considered the Best Opening NY 2019 by the New York Times.
How to participate
OUR SPECIAL DISH
UNI WITH TRIPE AND CINCO JOTAS IBÉRICO HAM
You'll be "urchin" for more when you savor this unique dish.
Download the recipe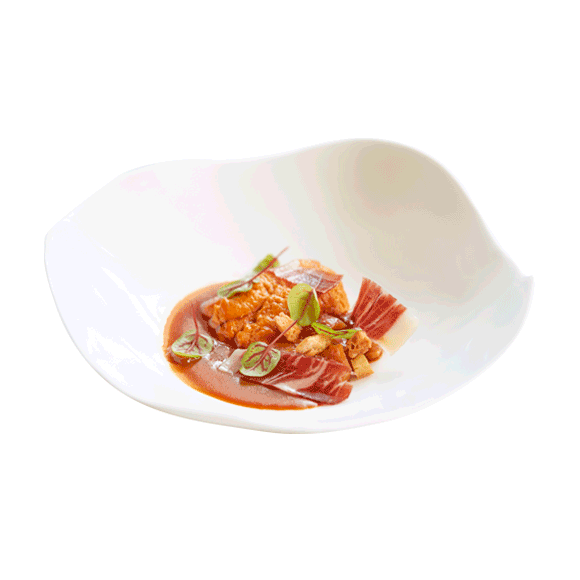 GALLERY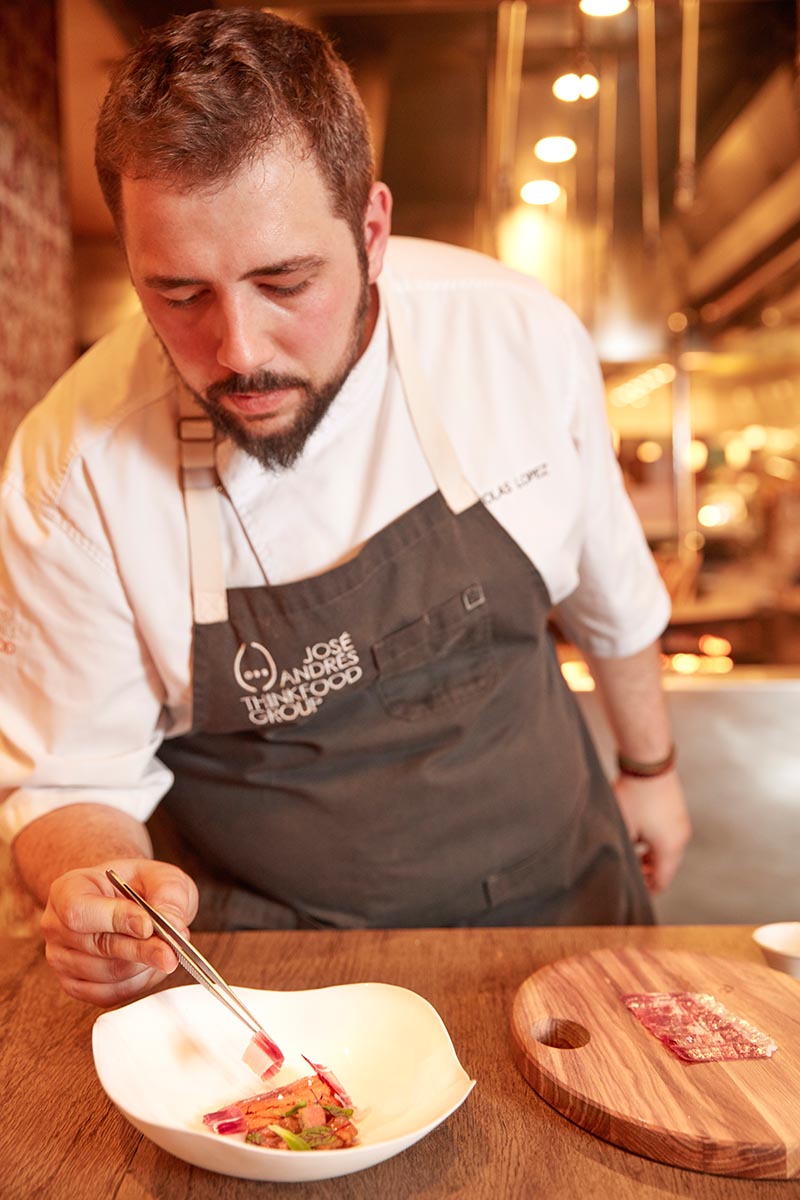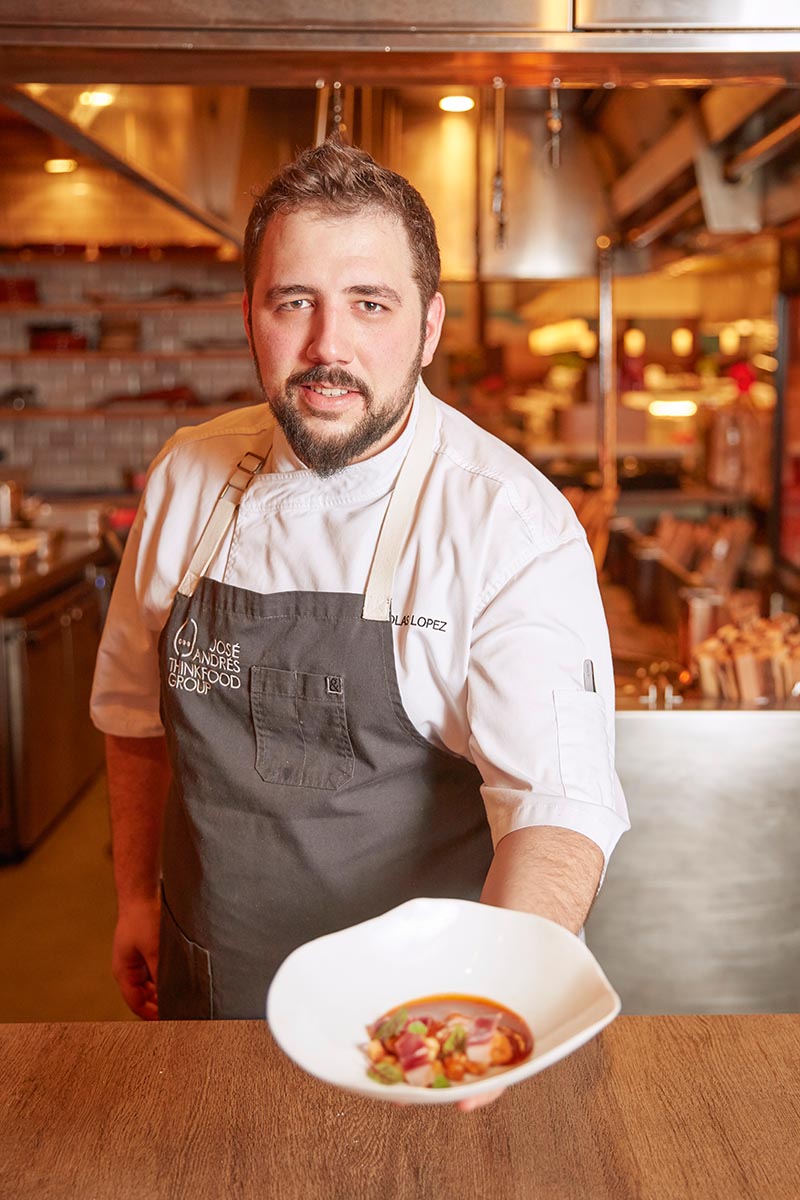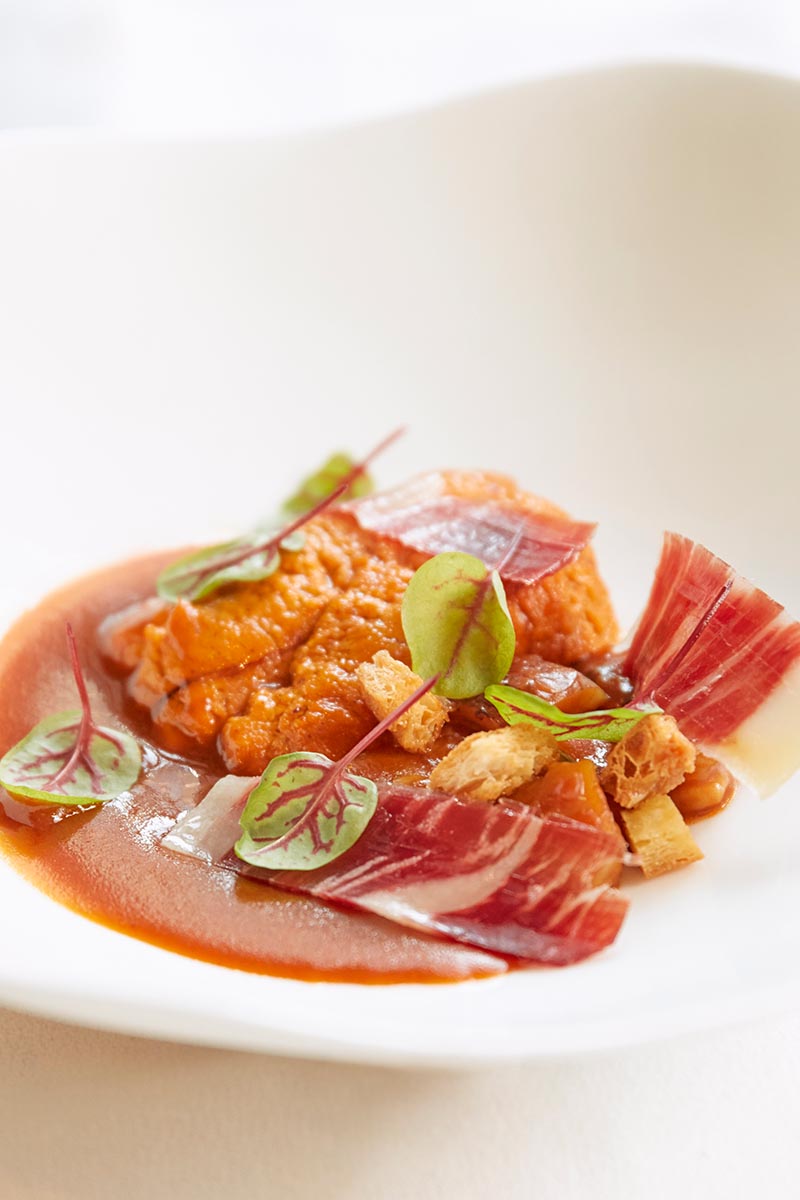 How you can participate
Want to try the dish and a chance to win the trip to Jabugo, Spain?
Order the special Cinco Jotas dish at Little Spain
Post a photo or video of your dish on your Instagram profile with the hashtag #gastrotourcincojotas
Prizes
Win a luxury trip to Jabugo, Spain
Jabugo, a village with 3,000 inhabitants located in south-west Spain, symbolize tradition, nature, and history of Cinco Jotas.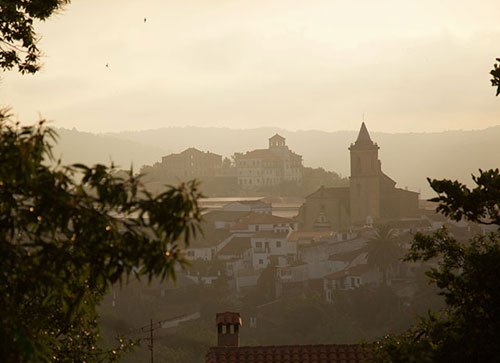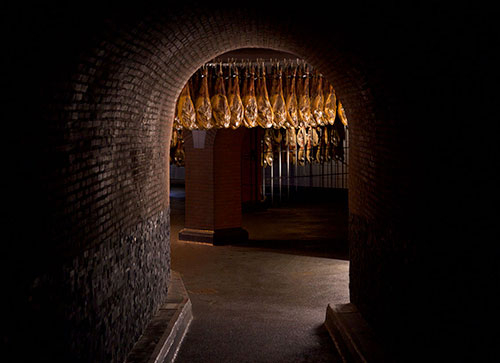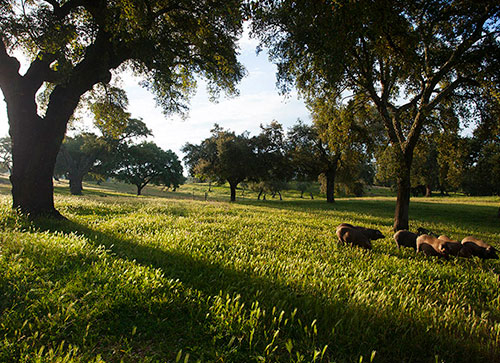 Discover the birthplace of the most exclusive acorn-fed 100% ibérico ham in the world. Visit Cinco Jotas centuries-old curing cellars in Jabugo, meet the artisans and enjoy the fine art of ham carving and a tasting of Cinco Jotas ham.