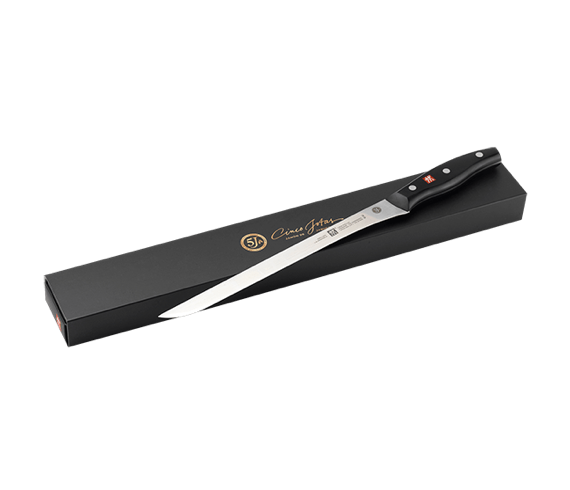 Accessories
Display, secure, carve, store and enjoy your acorn-fed 100% ibérico products with these quality accessories from Cinco Jotas.
---
Whether you enjoy your ham boneless, bone-in, sliced, or cured, Cinco Jotas has you covered for all the essential accessories you may need to make the most out of your refined ibérico culinary experiences.
The best restaurants in Spain rely on these types of accessories, from the perfect elegant and sturdy ham stand to the sharpest carving knife, to make translucent, succulent carvings in the flavorful ham. Cinco Jotas ibérico accessories provide an essential complement to the very best jamón in the world to help make savoring these delicacies a unique and privileged experience.
There are no products matching the selection.
Regular Price: $ 49.00

Special Price $ 31.85