A Tapas Bar-Restaurant Inspired by Spain's Costa Brava
With a Michelin Star and three New York Time stars, Casa Mono is the very definition of a Spanish tapas bar. Thanks to executive chef Andy Nusser and chef de cuisine Tyler Sorce, the restaurant is known for their reimagined classic dishes. From its glossy doors to the enticing music and irresistible smells of the ¨a la plancha¨ cooking, this cozy restaurant is not to be missed.
How to participate
OUR SPECIAL DISH
CARABINERO PRAWN WITH WHITE ASPARAGUS AND CINCO JOTAS HAM
Combining land and sea, Casa Mono has made an exquisite dish for everyone to enjoy.
Download the recipe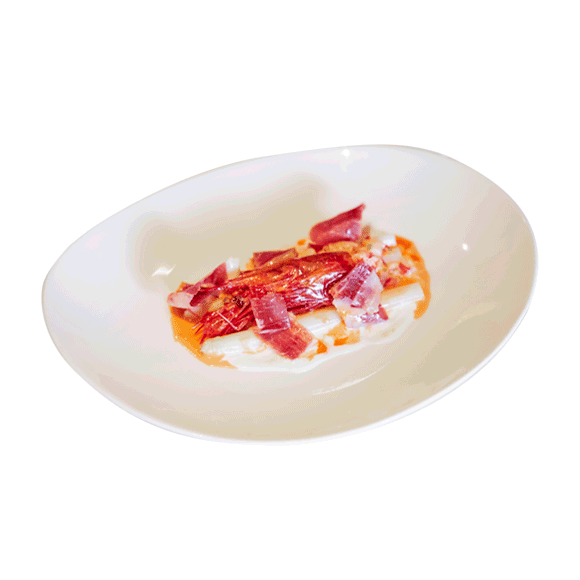 GALLERY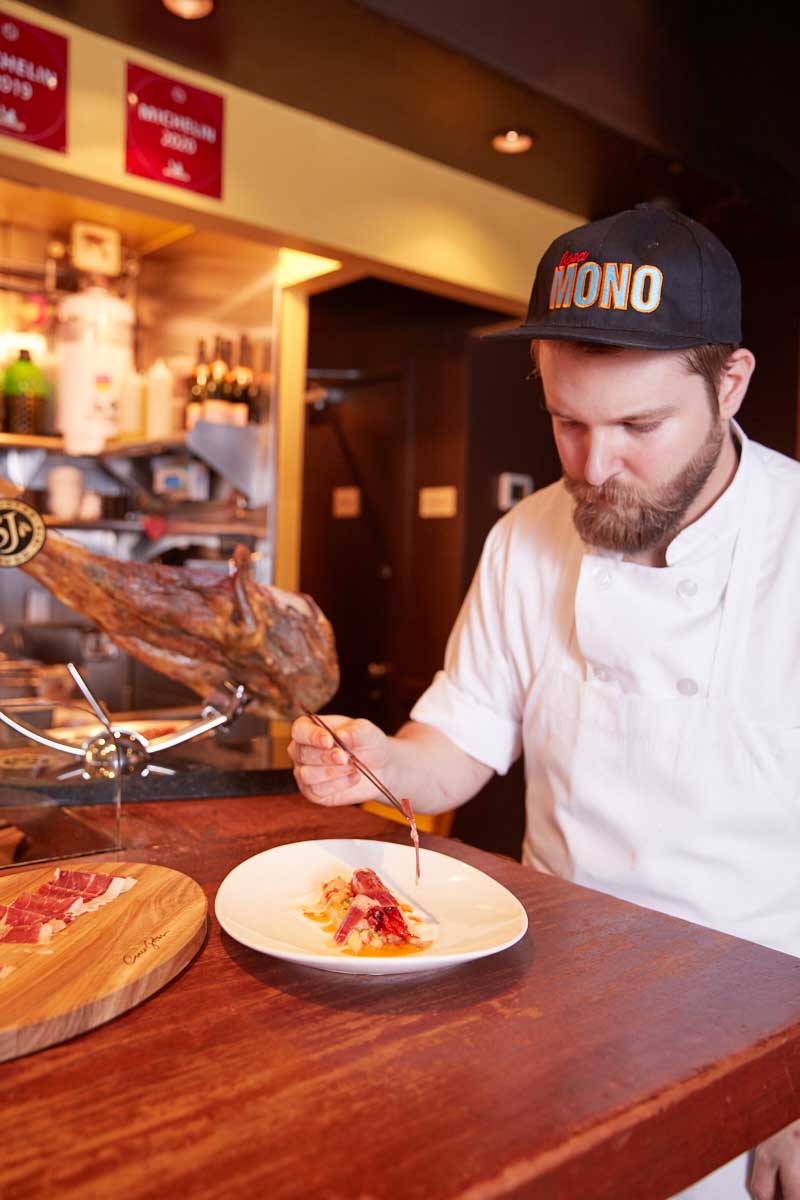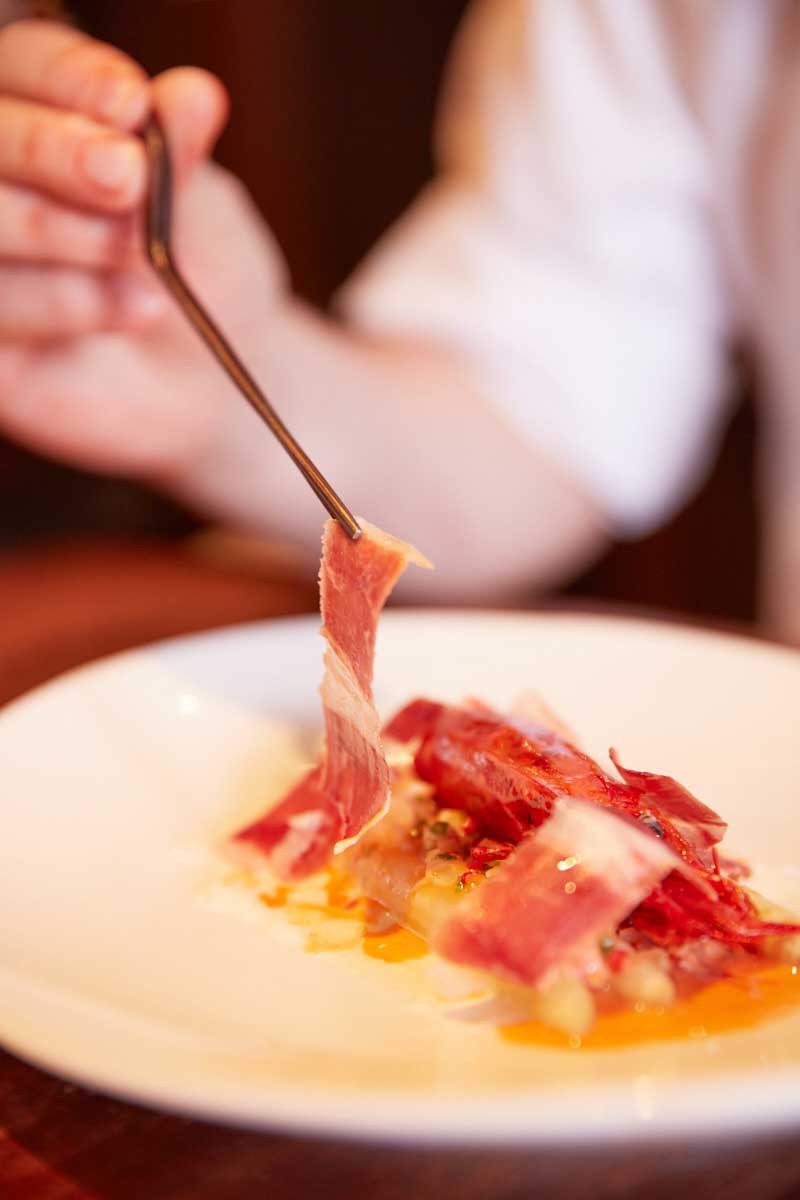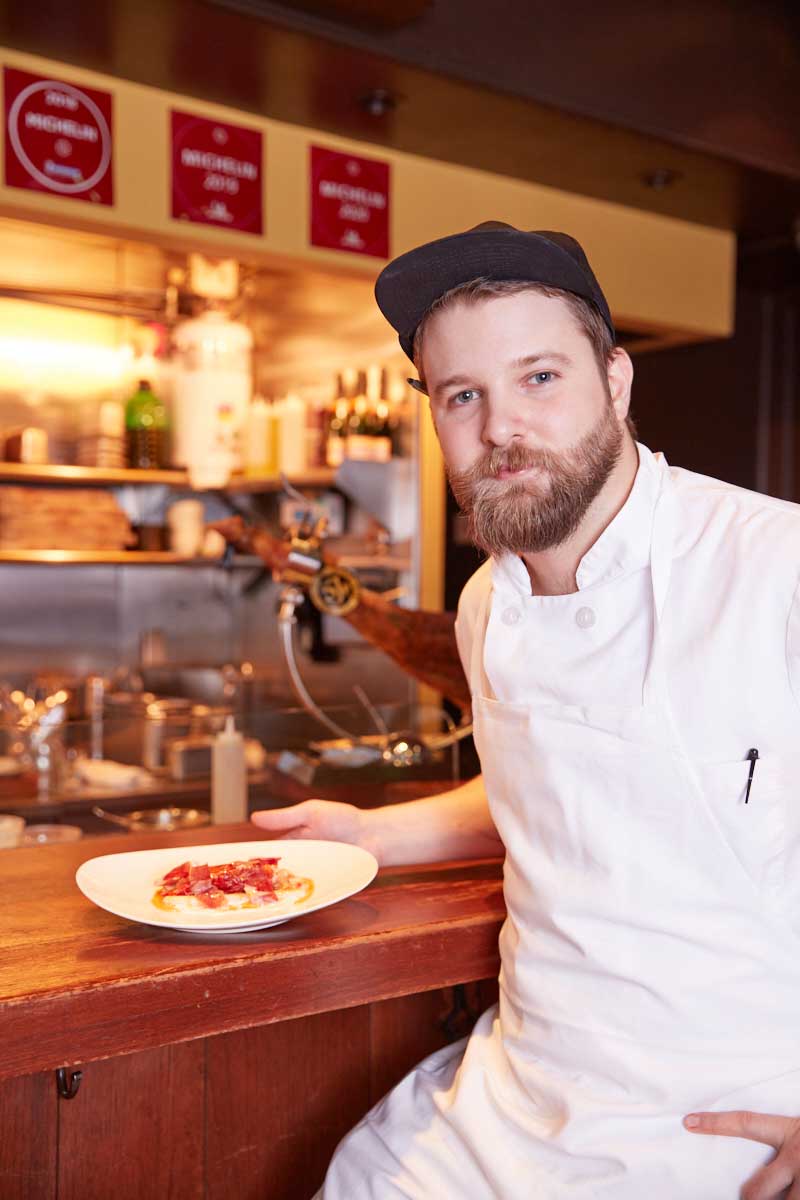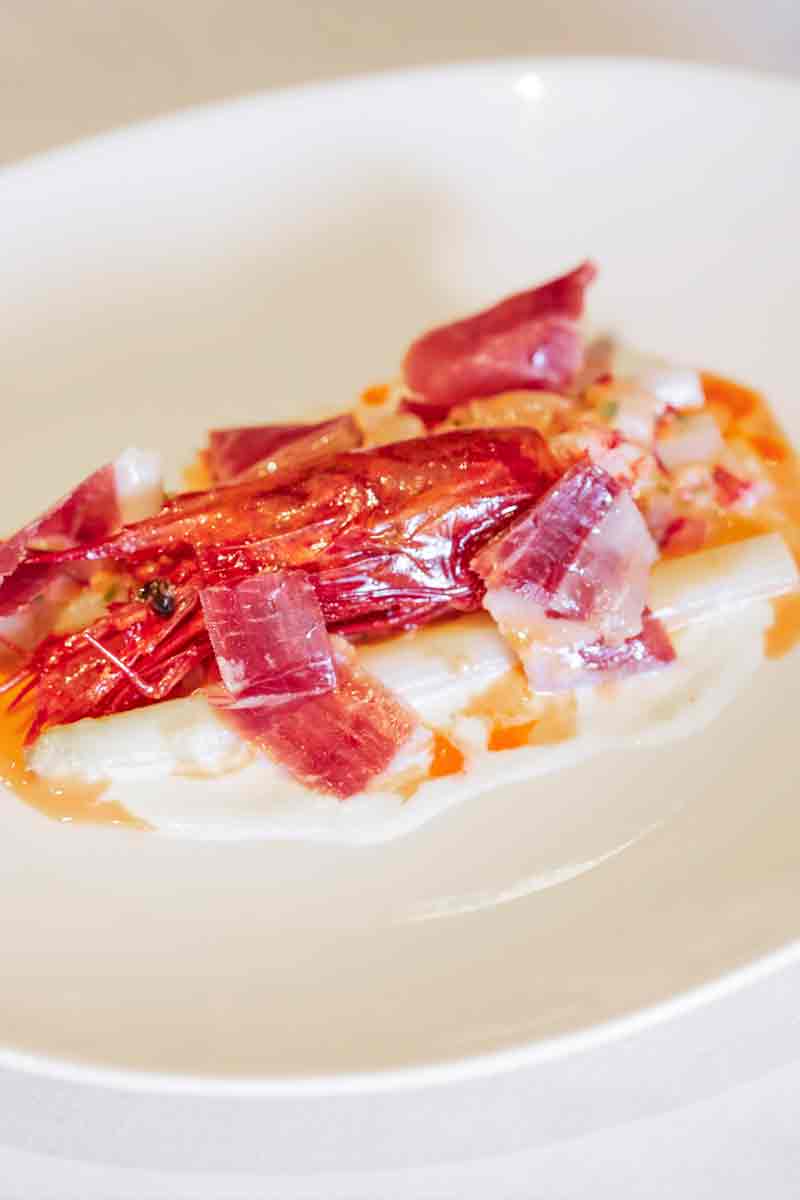 How you can participate
Want to try the dish and a chance to win the trip to Jabugo, Spain?
Order the special Cinco Jotas dish at Casa Mono
Post a photo or video of your dish on your Instagram profile with the hashtag #gastrotourcincojotas
Prize
Win a luxury trip to Jabugo, Spain
Jabugo, a village with 3,000 inhabitants located in south-west Spain, symbolize tradition, nature, and history of Cinco Jotas.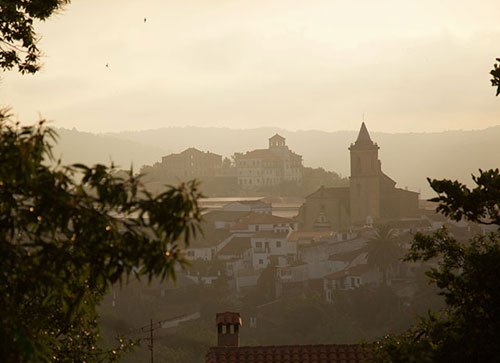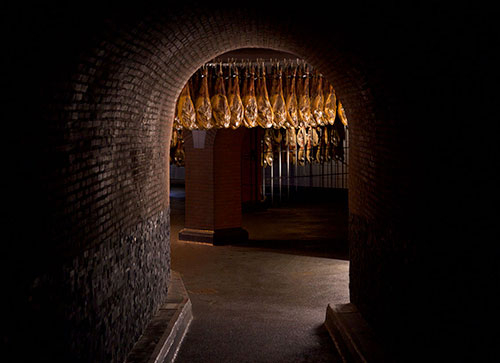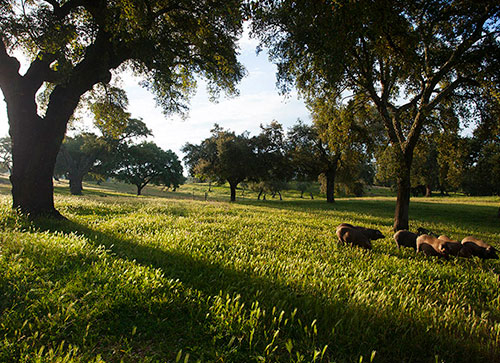 Discover the birthplace of the most exclusive acorn-fed 100% ibérico ham in the world. Visit Cinco Jotas centuries-old curing cellars in Jabugo, meet the artisans and enjoy the fine art of ham carving and a tasting of Cinco Jotas ham.