Awarded three stars by the New York Times, Bouley at Home offers a culinary experience like no other. Guests are treated to different French and Asian tasting menus that are designed daily and never repeated. At this Michelin Star restaurant, you´ll be seated around the chef´s counter table, making it an up-front-and personal, learning experience.
How to participate
OUR SPECIAL DISH
ORGANIC FARM EGG, STEAMED POLENTA, ARTICHOKE, AND CINCO JOTAS HAM
We´ve all heard about ¨green eggs & ham,¨ but have you heard about Bouley at Home´s incredible organic farm egg & Cinco Jotas ham?. Bouley at Home has made a delicious dish by bringing together an organic Connecticut farm egg, steamed polenta, artichoke, sunchoke, and coconut garlic with our incredible ibérico ham.
Download the recipe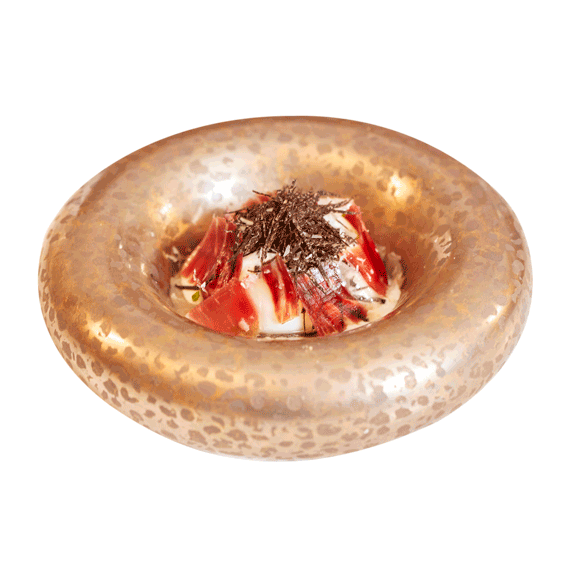 GALLERY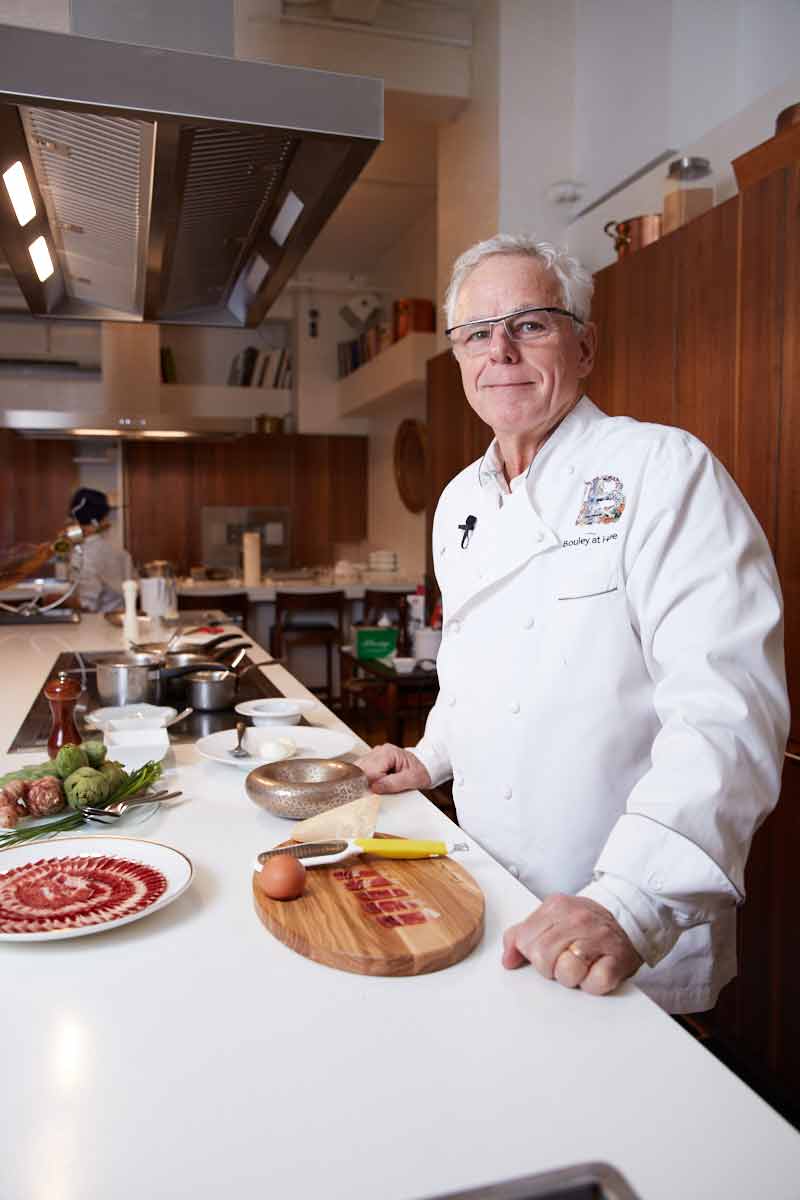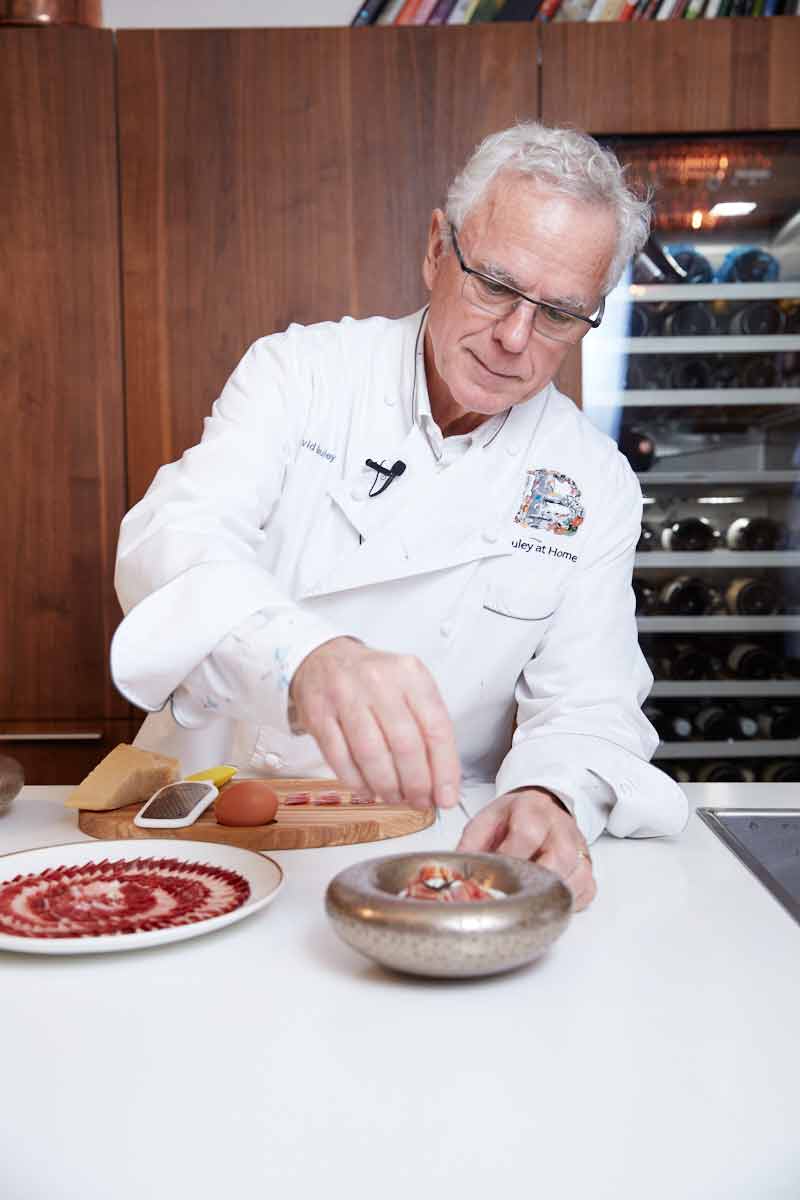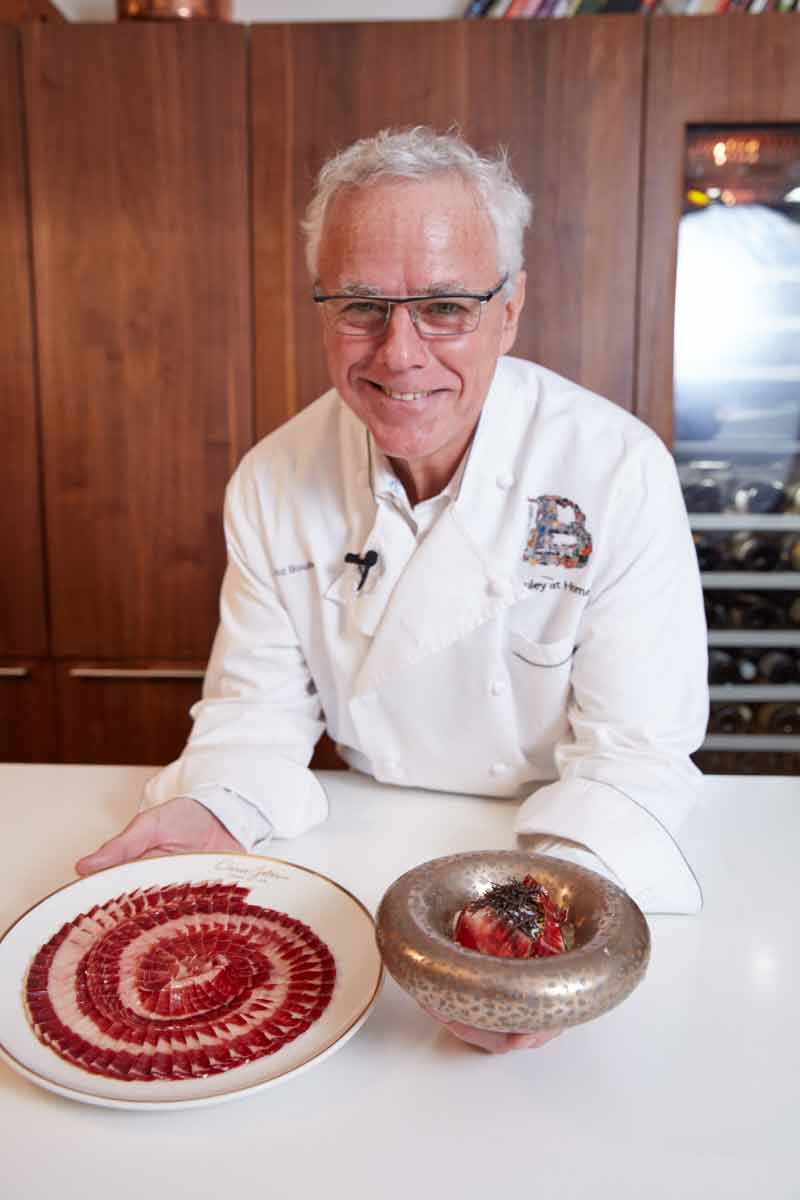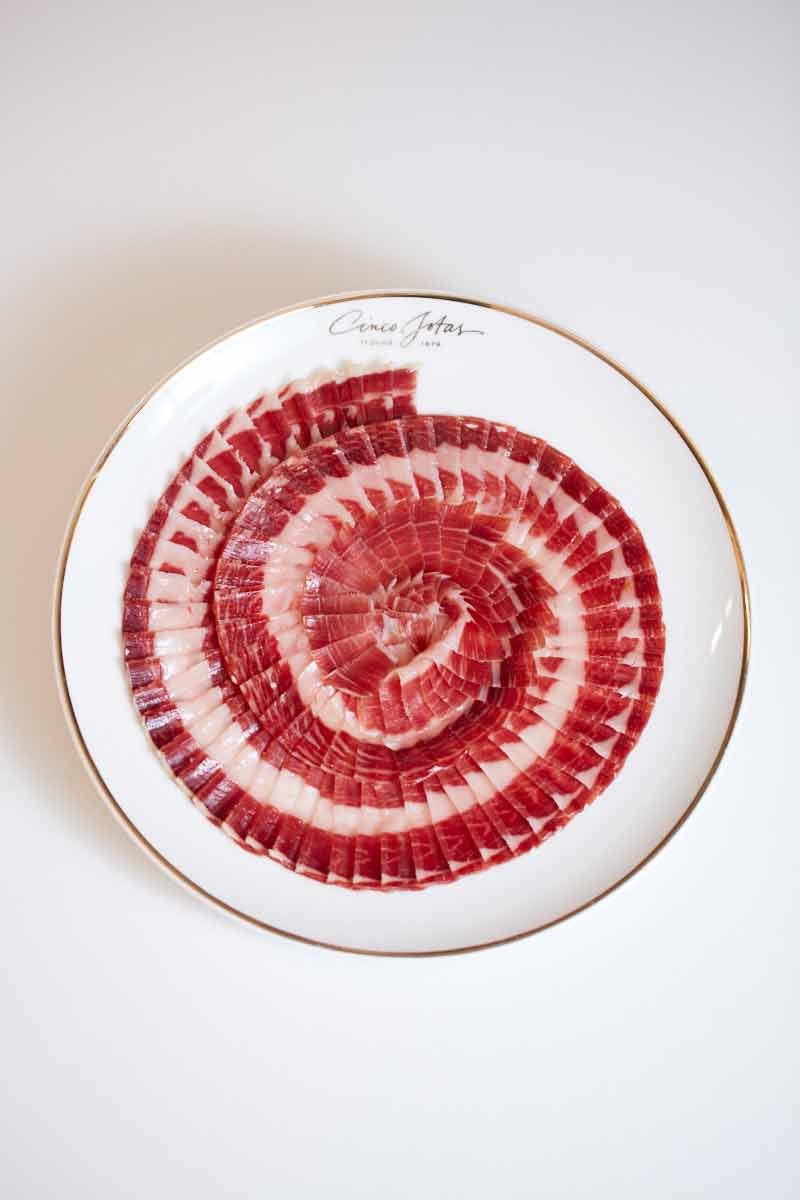 How you can participate
Want to try the dish and a chance to win the trip to Jabugo, Spain?
Order the special Cinco Jotas dish at Bouley at Home
Post a photo or video of your dish on your Instagram profile with the hashtag #gastrotourcincojotas
Prize
Win a luxury trip to Jabugo, Spain
Jabugo, a village with 3,000 inhabitants located in south-west Spain, symbolize tradition, nature, and history of Cinco Jotas.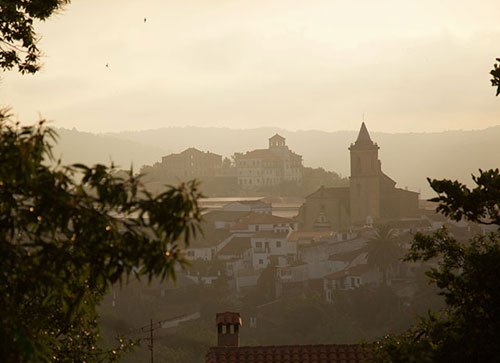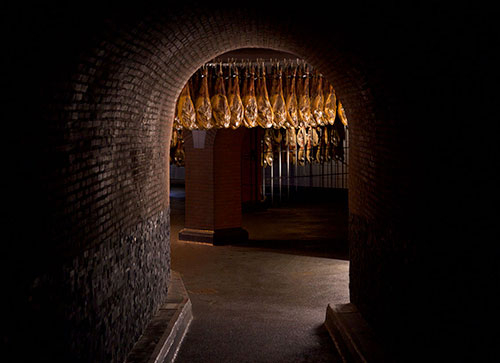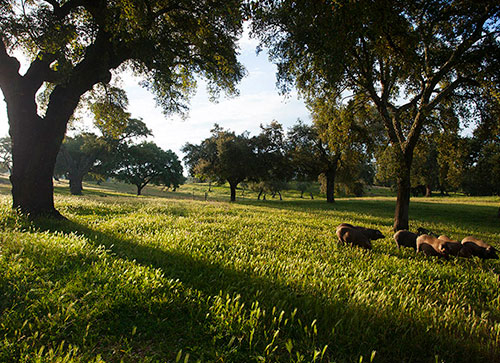 Discover the birthplace of the most exclusive acorn-fed 100% ibérico ham in the world. Visit Cinco Jotas centuries-old curing cellars in Jabugo, meet the artisans and enjoy the fine art of ham carving and a tasting of Cinco Jotas ham.